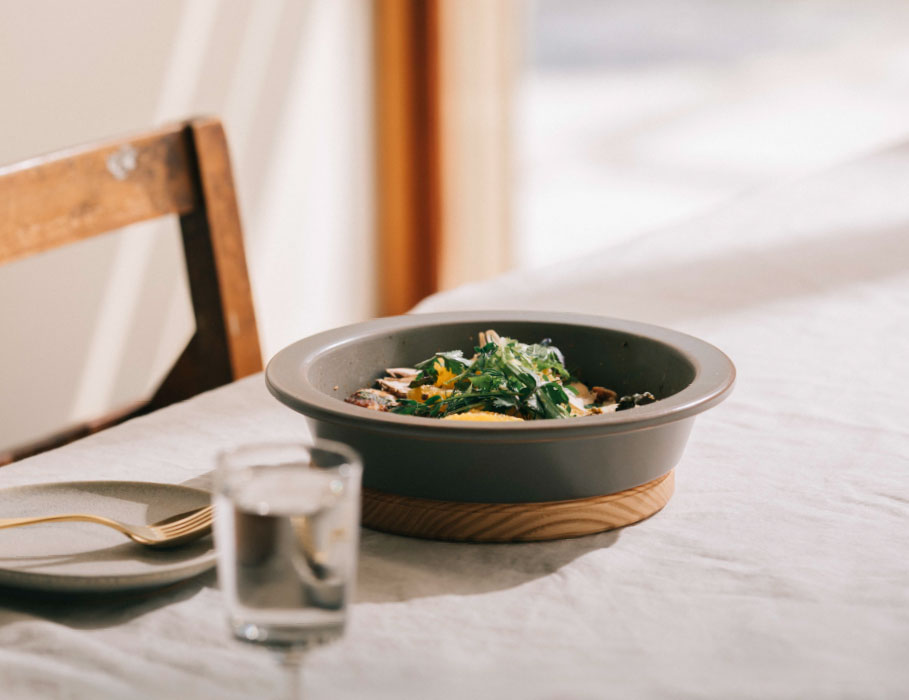 Enjoy the rich tastes and flavors
"From your kitchen, directly to your table."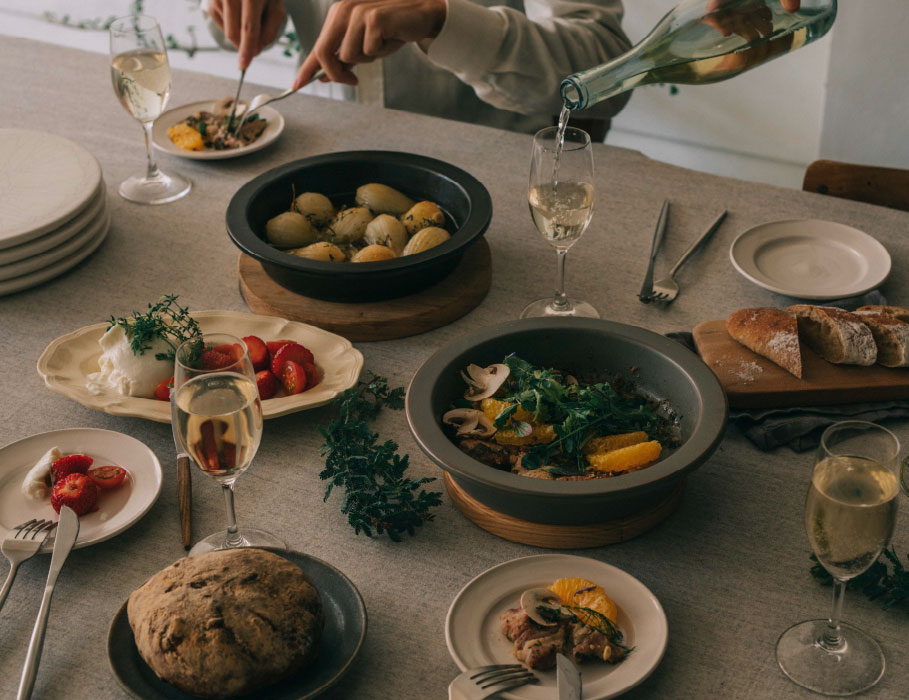 Making Cooking Easier
This shallow pot can be brought directly to your dining table from your kitchen for serving.
This helps shorten cooking time, releasing you from the chores of preparing tableware and dishing up food on plates.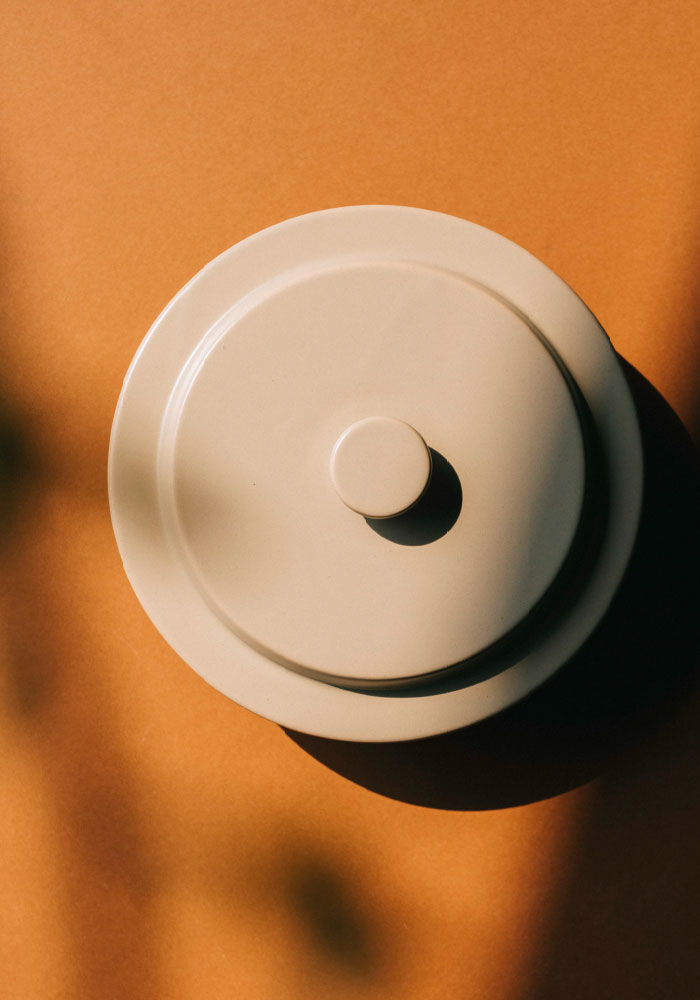 Making Cooking More Fun
This shallow pot, ideal for various cooking methods, including steaming, boiling, roasting and stir-frying, will help you try cooking the dishes you have never cooked before.
New cooking possibilities will make your life more fun.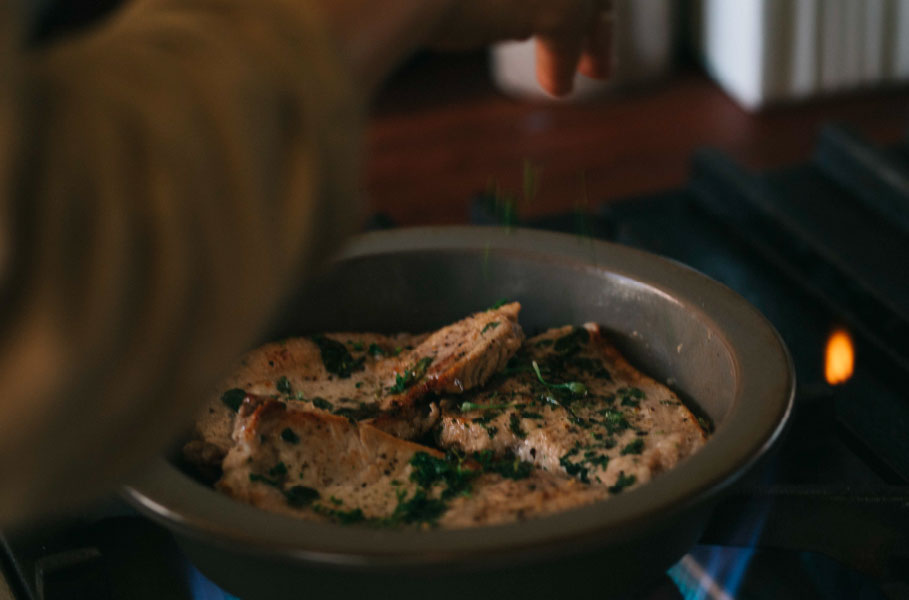 Making Your Dishes More Delicious
The unique techniques of Ginpo, one of Japan's top manufacturers of donabe casserole pots, will make your dishes even more delicious than ever before.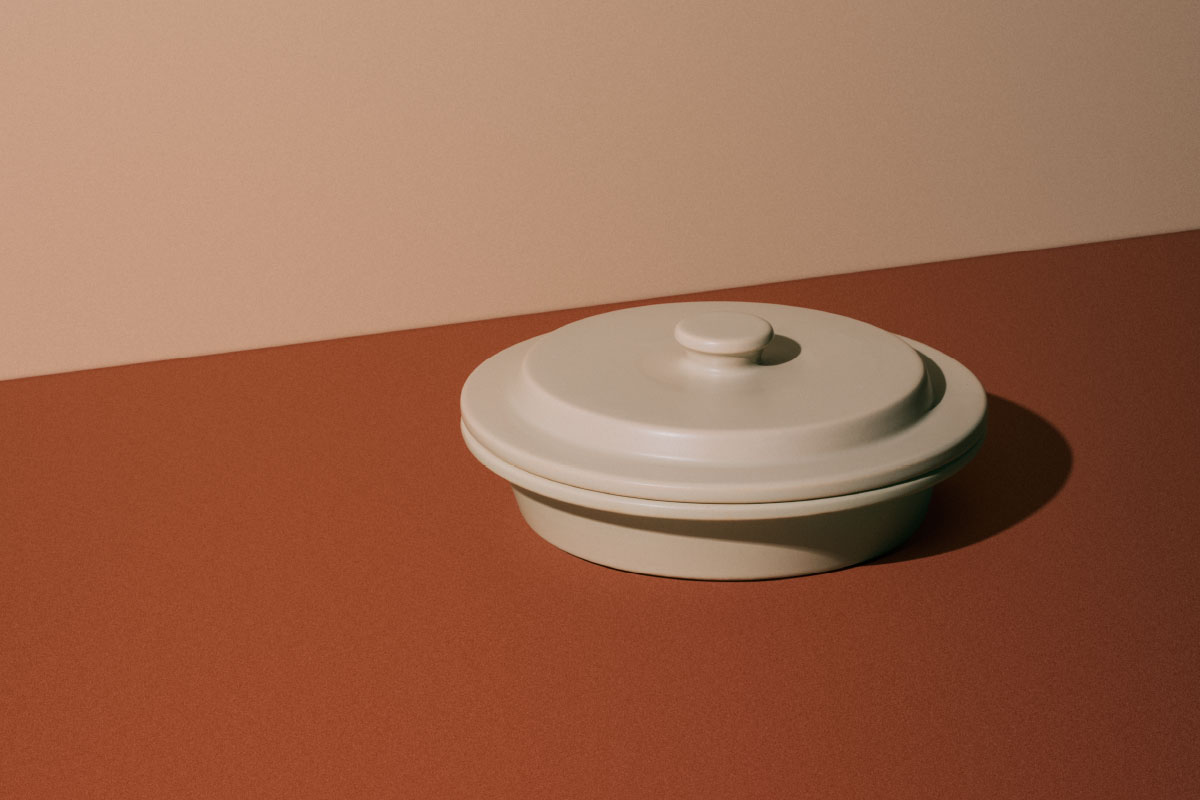 Products
Our products feature a unique material with excellent heat-resistance,
a beautiful shape with a rim just like tableware, and a shallow structure
designed with utmost care to make them ideal for a variety of dishes. They will assist your daily life as a versatile cookware piece that can be used in both
your kitchen and on your dining table.