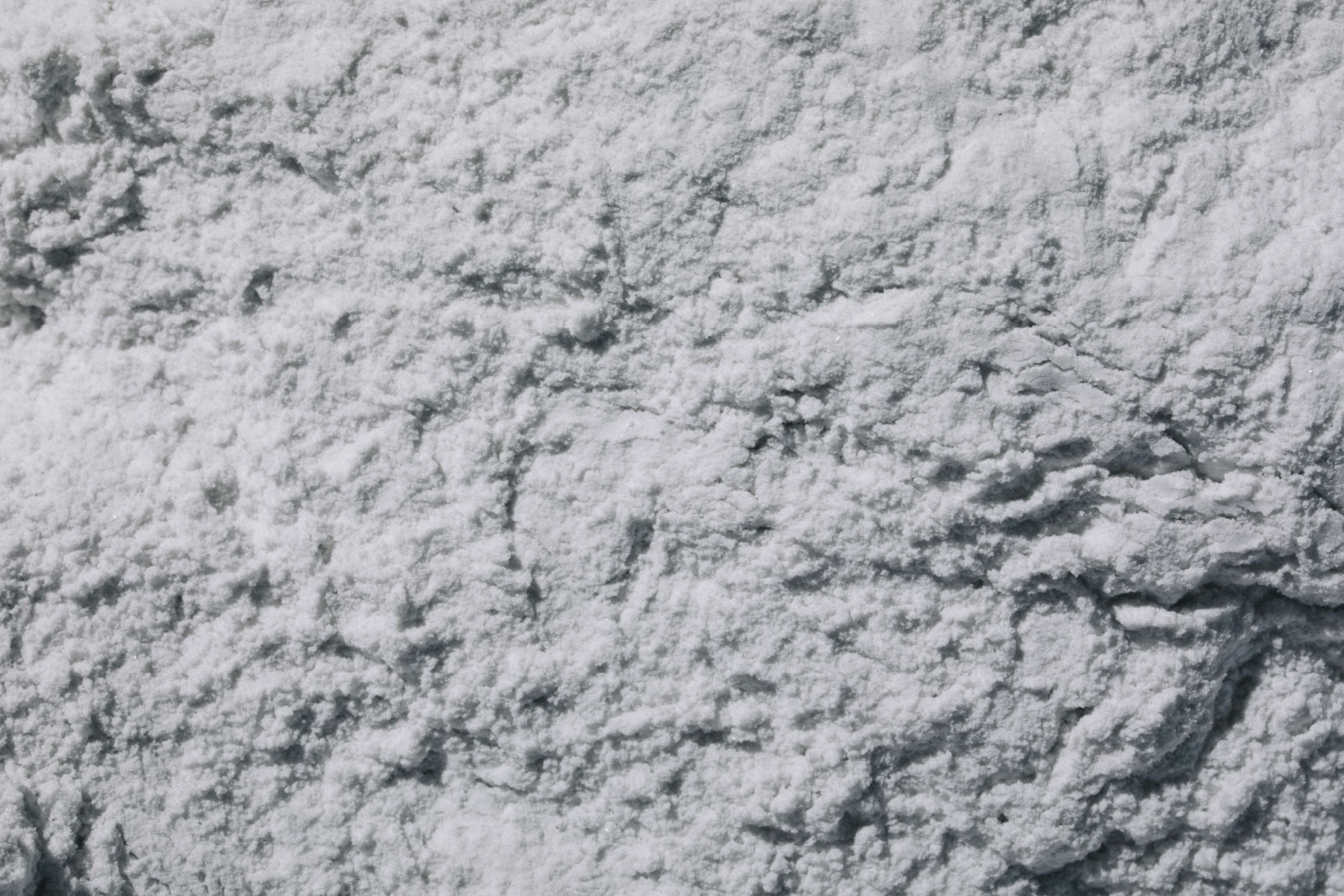 02
Japan's top heat-resistant
cookware material
Top Heat-resistant Manufacturing Technology in Japan
As one of Japan's top manufacturers of donabe casserole pots,
we have for long years performed continuous improvement of our unique cookware materials.
The materials obtained through such efforts boast the world's highest level of heat resistance.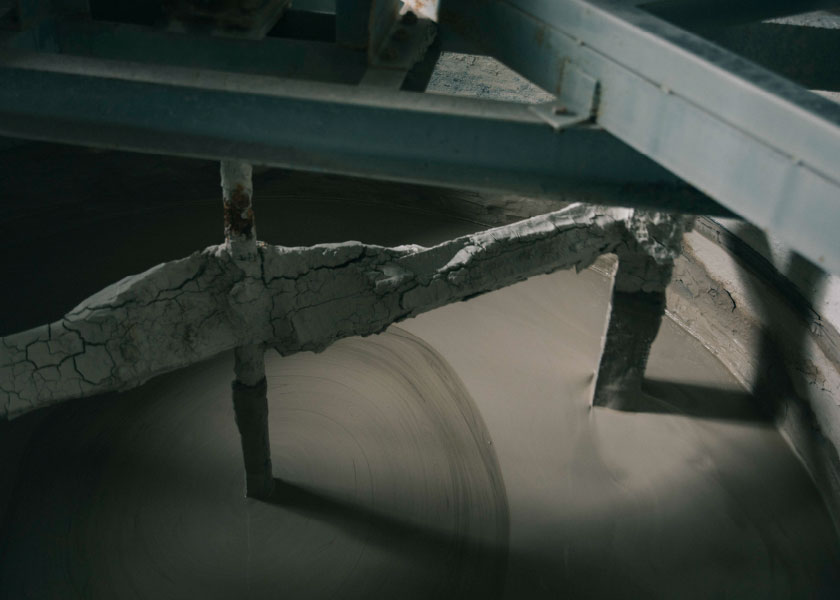 Overwhelming heat resistance obtained through long-time efforts as a manufacturer of donabe casserole pots
Our work begins with making the best clay and glaze most suited for creating donabe pots.
The raw materials for making pots are selected from around the world. In pursuit of an extremely high-grade petalite, which influences the heat-resistance of products, we import petalite from a mine in Zimbabwe, to which we make a request for special ore dressing. Our clay is made by mixing these raw materials in a special proportion. This original clay lays the foundation for our pots, with a performance capable of enduring temperature changes up to 650°C.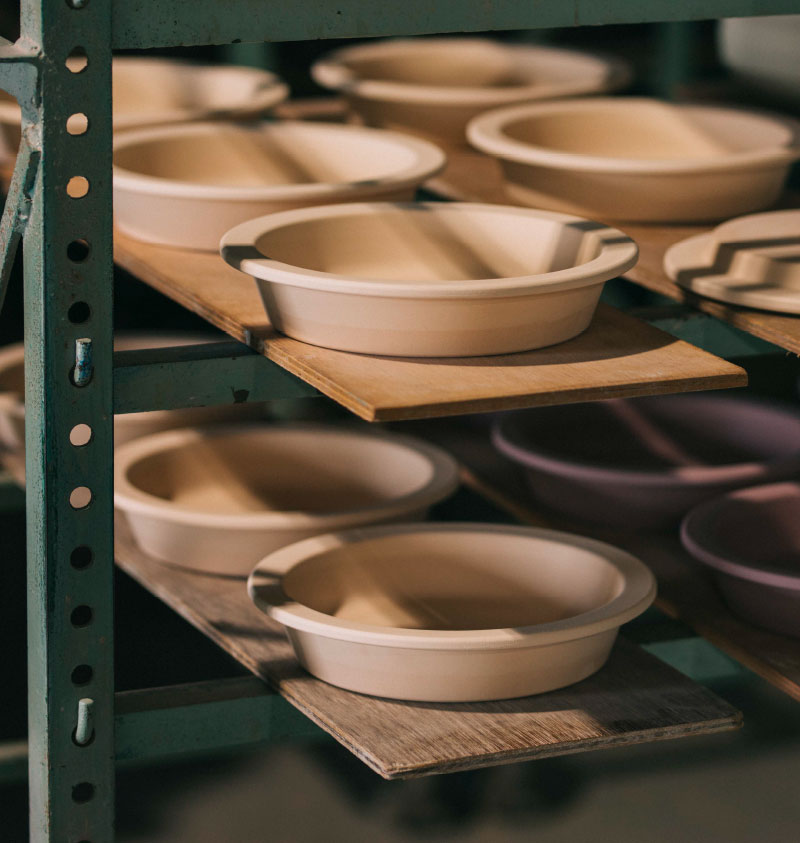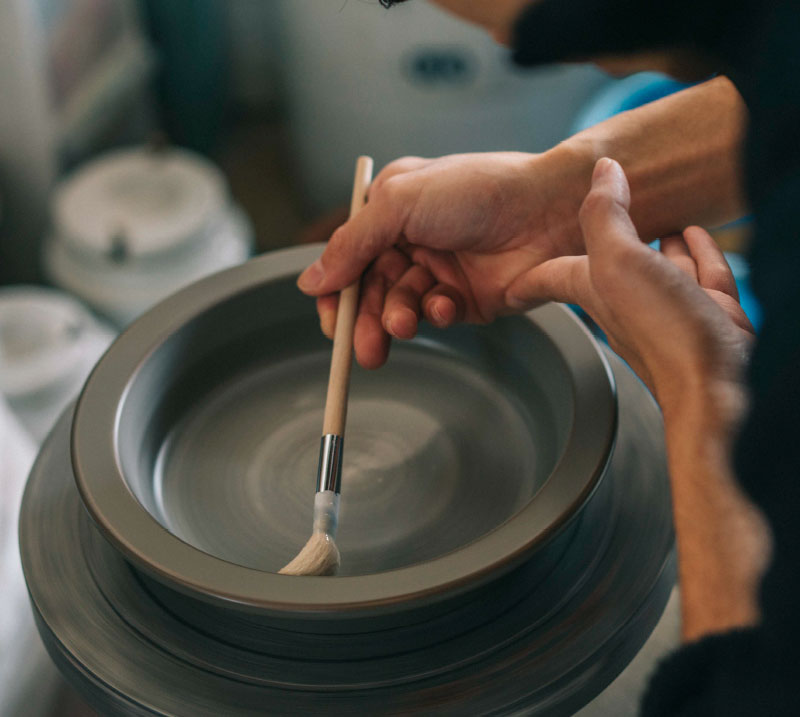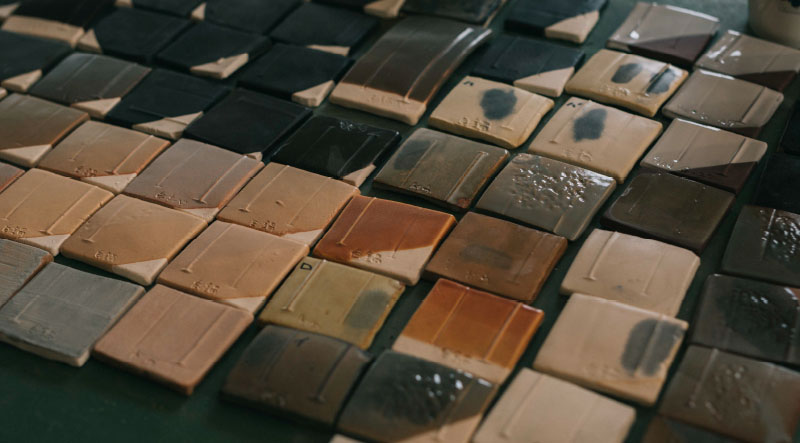 Unique frit coating to prevent burning
For PETARI products, our craftsmen apply the lead-free frits developed solely for the series on every pot by hand.
This process creates a sandy texture on the surface, which prevents the food from burning and makes the oil evenly spread over the bottom of the pot. It also makes the bubbles smaller in boiling water, which helps prevent the food from falling apart while being cooked.
Also, our glaze is made through our original formulation at our factory, in which we use no lead or cadmium, and boasts not only a beautiful finish but also high performance in preventing stains and odors and easier maintenance.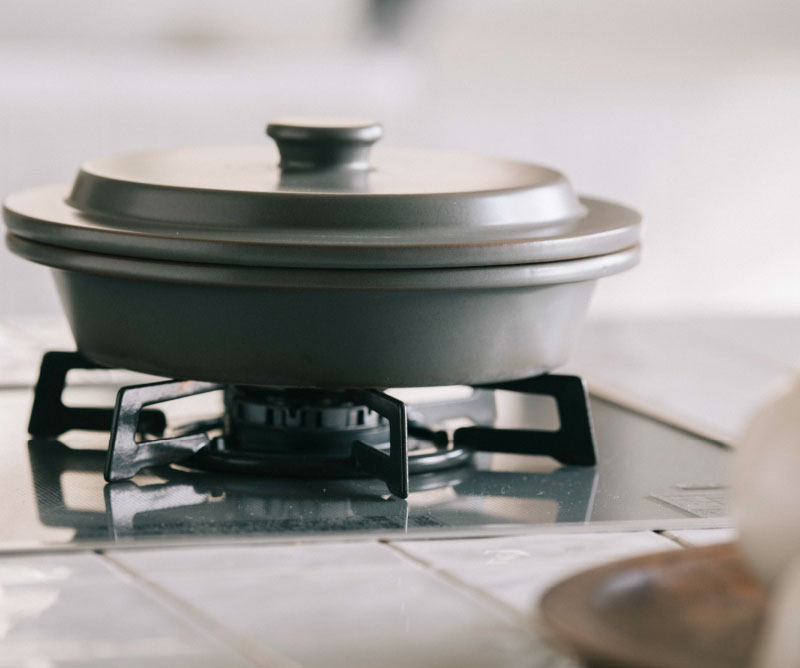 High durability for long-time use
Based on these original clays and glazes, properties such as high heat-resistance, heat storage and durability are developed, and these raw materials are transformed into PETARI shallow pots, allowing our customers to cook and enjoy highly satisfying meals.