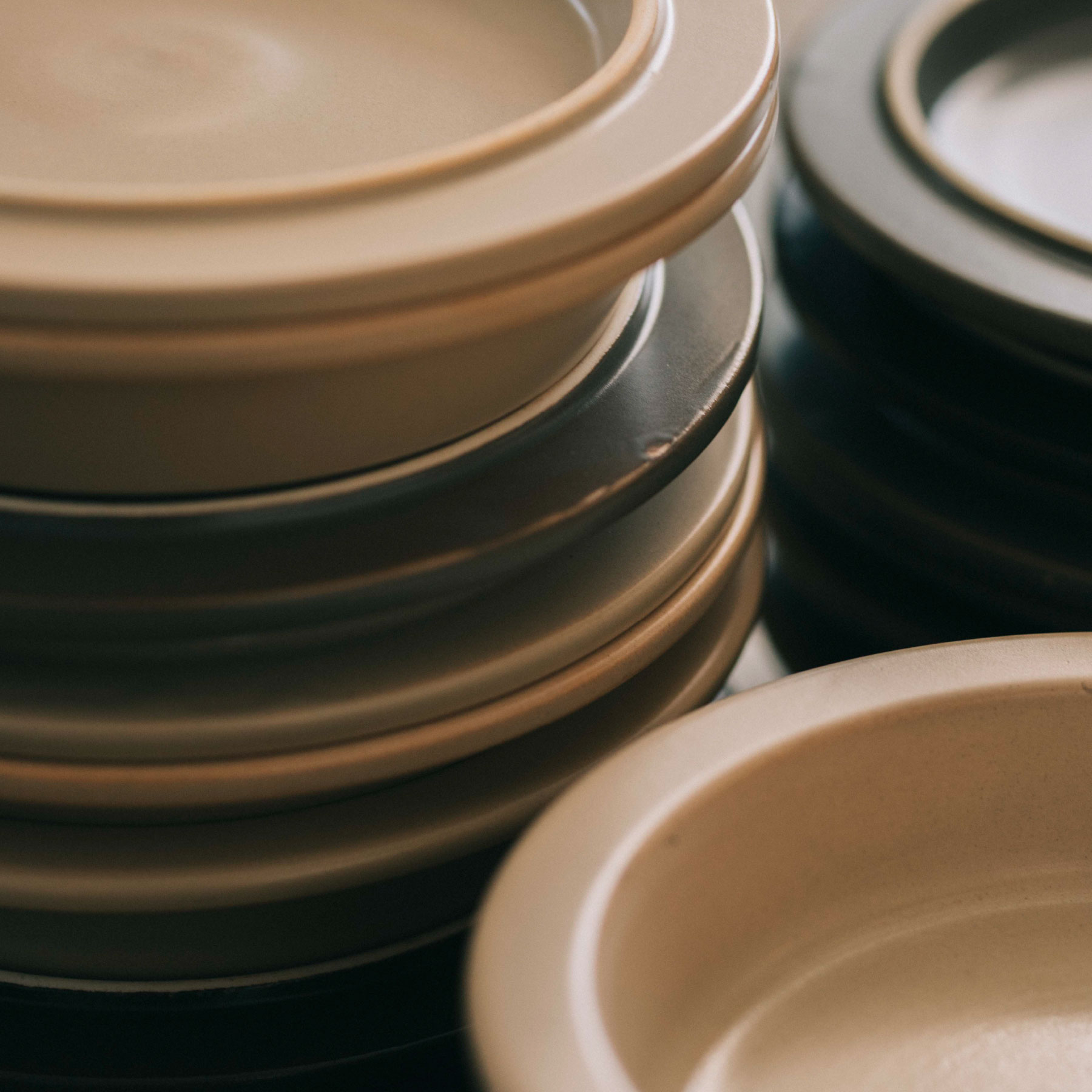 Secret of Shape Unraveled from History
We believe that it is particularly important to keep changing in response to the needs of the times while learning from the past.
The PETARI shallow pots have a totally new shape that can be created only in Yokkaichi, inheriting the long history of Banko Yaki ceramics.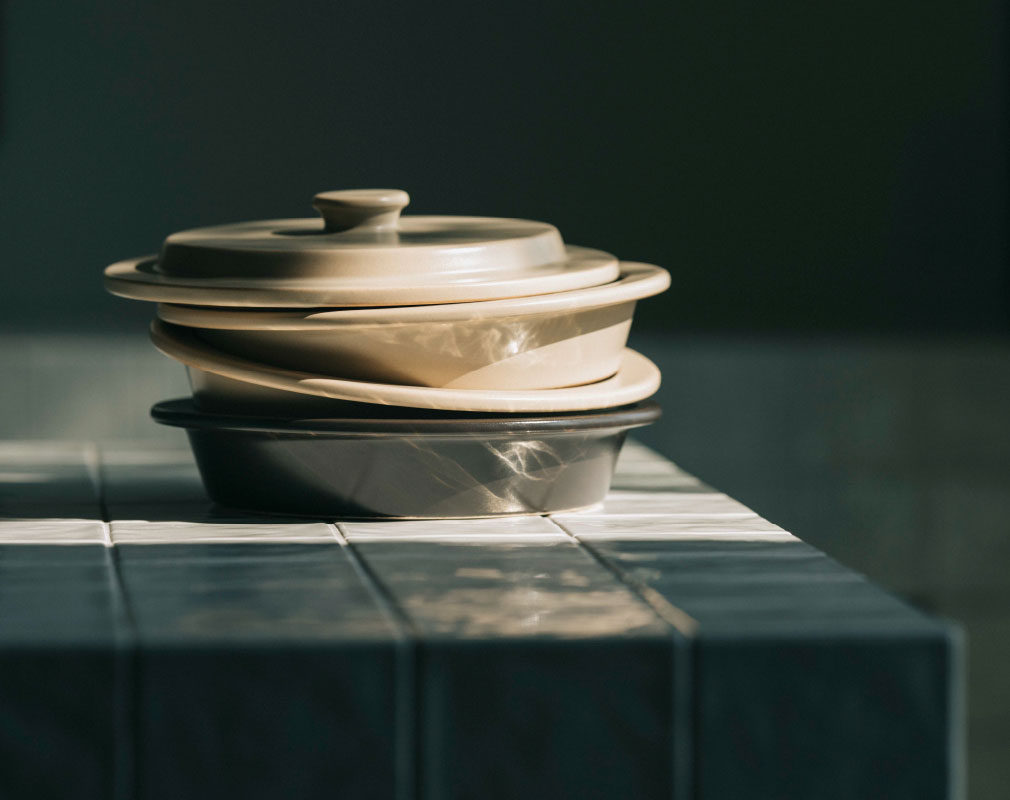 Shallow pot developed based on a toban grilling plate
Banko Yaki ceramics, a local industry representing Yokkaichi City in Mie Prefecture,
was designated as one of the traditional crafts of Japan in 1979. In Yokkaichi, there has been a tradition in which food is cooked on a toban ceramic grilling plate.
The development of our PETARI products started when we thought of creating a shallow pot, based on a traditional toban grilling plate, with a height slightly higher than such a toban plate.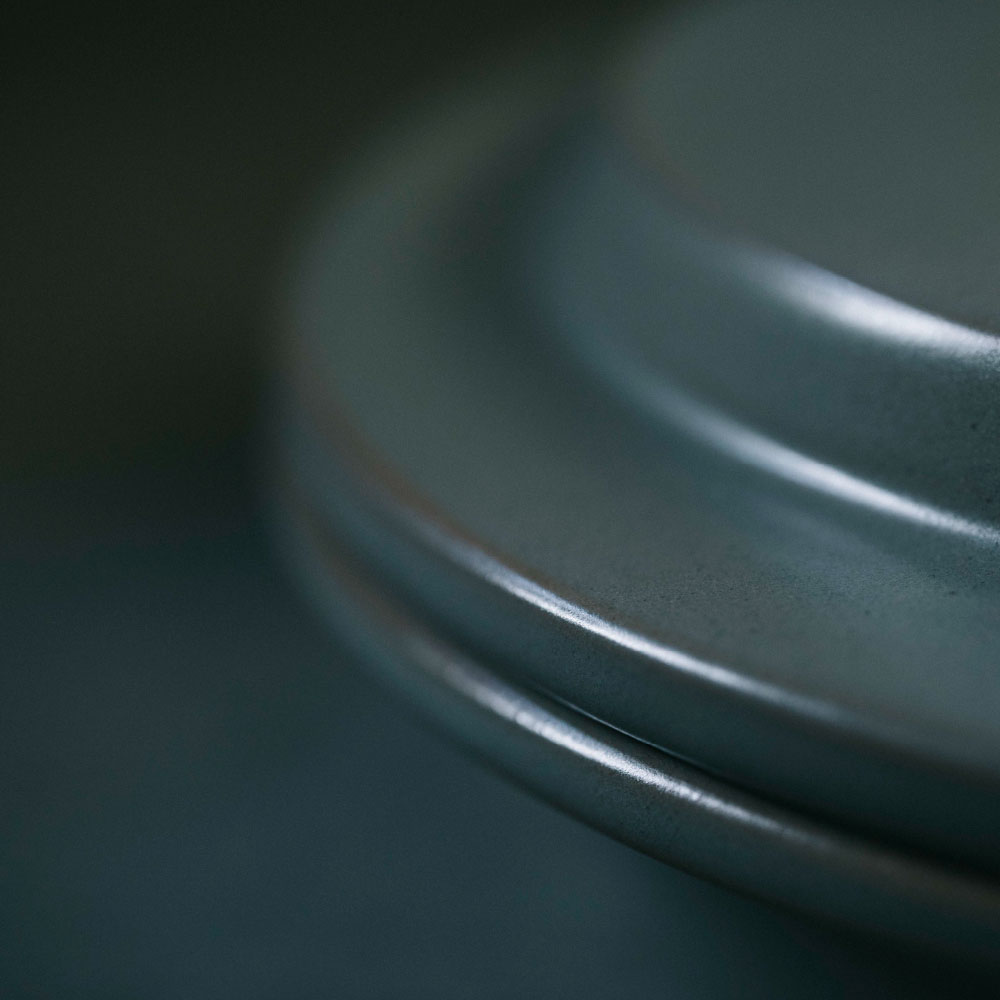 Airtight design
The excellent forming techniques of our skilled craftsmen ensure that the pot's body and wide rim of the lid are sealed tightly to each other.
This will increase the airtightness inside the pot, preventing the loss of flavor from the cooked food.
You will be surprised how delicious your meals can be.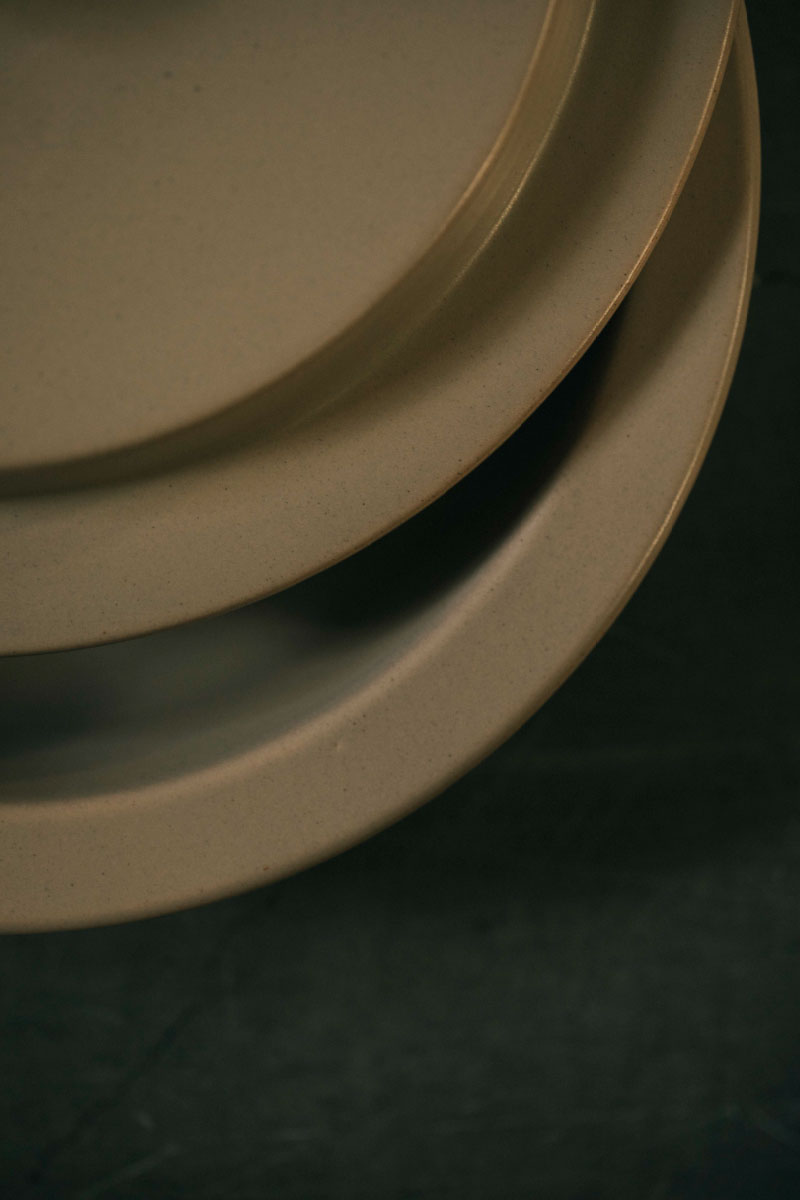 Stackable lid
Storing pot lids always becomes a tricky task. Dealing with this problem has been a challenge for us to tackle as a long-time manufacturer of pots.
During the development of PETARI products, we repeatedly performed fine adjustment, in millimeters, on the lid's shape.
As a result, we successfully developed a lid that can be stacked into the pot's body when turned upside down for compact storage without lowering the pot's performance while cooking.